SAVE THE DATE: 7 bis 17. Mai
Auch in diesem Jahr darf sich Gran Canaria wieder über zwei spektakuläre Gayprides im Herzen von Maspalomas freuen! Als Highlight dürfen die Besucher wie immer einer außergewöhnliches Programm mit atemberaubenden Bühnenshows und Liveacts erwarten. Weitere Infos folgen.
Kleiner Tipp: Jetzt schon einmal den Samstag für die große Parade im Süden vormerken!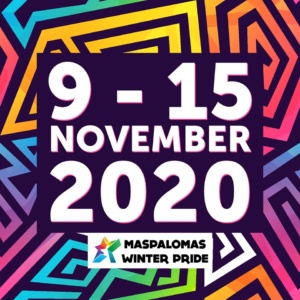 Save the Date: 7. Winter Gaypride Maspalomas
Vom 9. bis zum 15. November 2020 erstrahlt der Süden Gran Canarias dann auch direkt das zweite Mal im Jahr 2020 in Regenbogenfarben. 
Weitere Infos zu den beiden Gayprides 2020 gibt es auf den offizielen Facebook-Seite!